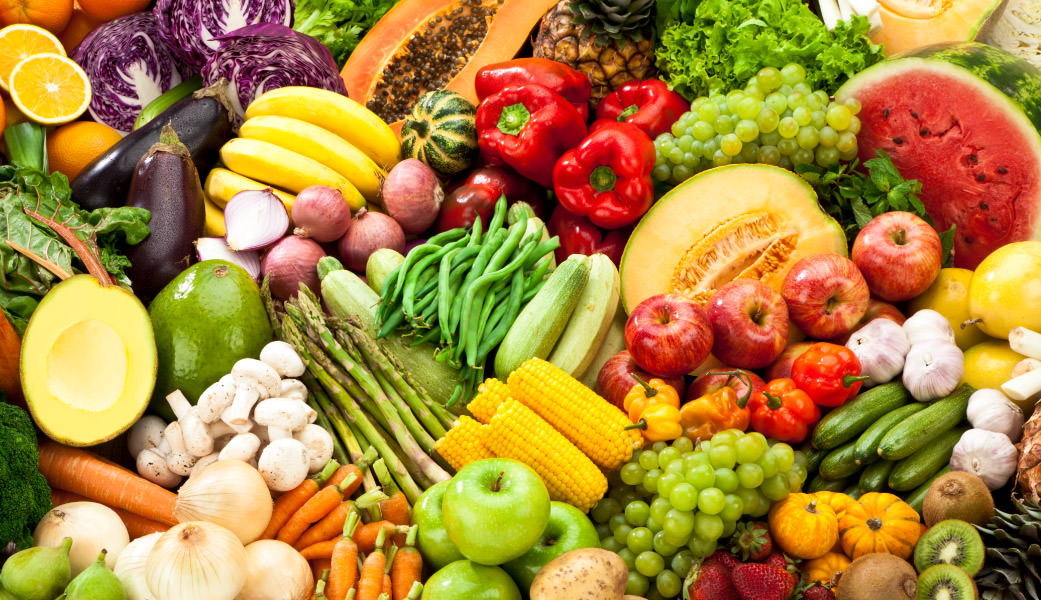 Fresh, healthy ingredients make nutritious meals!
Meals follow U.S. Department of Agriculture (USDA) "Choose My Plate" meal planning guidelines, and comply with the PA Department of Aging's nutrition guidelines for home-delivered meals.
Regular diabetic/cardiac-friendly meals provide a minimum one-third of the Dietary Reference Intake for nutrients. With a maximum daily average over a week, each two-meal unit contains less than 1,800 mg of sodium, has fewer than 35% of calories derived from fat, and provides 1,200 to 1,500 calories.
A typical, two-meal unit includes:
Meat, Poultry, Fish, Dry Beans, Eggs, and/or Nuts: 2 servings
Vegetables: 2-4 servings
Fruit: 2-4 servings
Bread, Cereal, Rice, and Pasta: 2-4 servings
Special meal types and textures:
Please note, meal variety may be limited.
Diet: Lower in fats and carbohydrates than our regular option
Renal (for those with renal disease): While we do not limit protein, we exclude tomato products, potatoes, oranges, bananas, raisins, and cantaloupes to minimize phosphorus and potassium intake.
NSSC (for those with diverticulitis or colitis): No seeds, skins, or corn
No Leafy Greens (for those on blood thinners): To reduce Vitamin K
Specialty Diets: Vegetarian, Vegan, Lactose-Free, and Gluten-Free
Soft-Chopped (for those with trouble chewing): Hard-to-chew items are chopped to make mealtime easier and more enjoyable.
Pureed (for those with problems chewing or swallowing): Food is pureed into a smooth, pudding-like consistency
READY TO GET STARTED?
Struggling to prepare meals? Still value your independence? Meals on Wheels of Monroe County might be the perfect solution! Whether you need help or you know someone else in need, the application process is quick and easy.