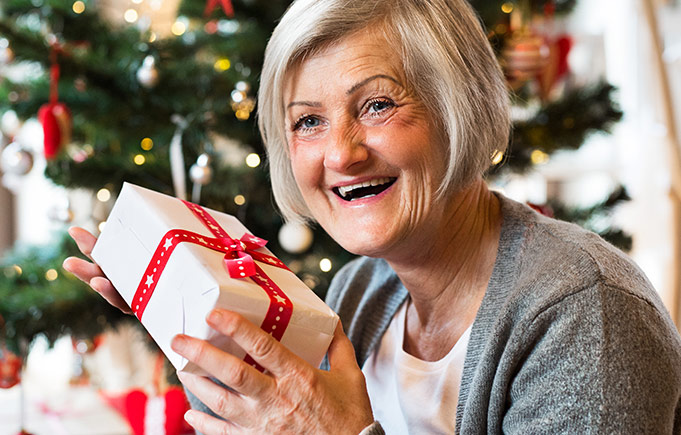 It's the moment you've all been waiting for. This holiday season, we need your help to provide gifts to 300+ homebound clients, a massive jump from last year, and we want to make sure everyone receives a gift!

The event runs through December 8th, 2023.
We are accepting donations of new, unwrapped items. Please consider donating some of our most requested gifts:

• Battery Toothbrushes
• Flashlights and Nightlights
• Slipper Socks with Grippers
• Suncatchers
• Cups with Lids
• Magnifiers
• Lotion and Bodywash
• Robes (one size fits all)
• Neck Pillows
• Adult Coloring Books with Markers
• Hats, Gloves, and Scarves for Men
• Puzzles with large pieces
• Gift Cards (Dollar General, Dollar Tree, etc.)
If you're interested in purchasing something not on the list, please call our office at 570-424-8794.

Gifts may be dropped off Monday through Friday, from 8:00 a.m. to 3:30 p.m., at our office located at 901 Polk Valley Road in Stroudsburg, PA.

You're also welcome to shop at one of our Wishlists:
Walmart Wishlist: https://tinyurl.com/mcmowwalmartwishlist
Target Wishlist: https://tinyurl.com/mcmowtargetwishlist
You may also purchase items through Amazon and send them to our office. Just use our shipping address instead of yours!
There are so many ways to help with the drive this year, but telling your family, friends, and coworkers about it is the best way to amplify our message and help ensure that all of our clients receive a gift this year.

If you have any questions, please contact Stacey Koeck at 570-242-1670.
Thank you in advance for helping us this holiday season. Your contributions and kindness are why Meals on Wheels is more than a meal; we're a family!